Coyote Moon Special Sale Items
(Past Specials:)
Pick Your Own Discount!
To begin with, we have a "pick your own discount" basket. Discounts range from 10%-100%. If you're lucky, your purchase might just be FREE!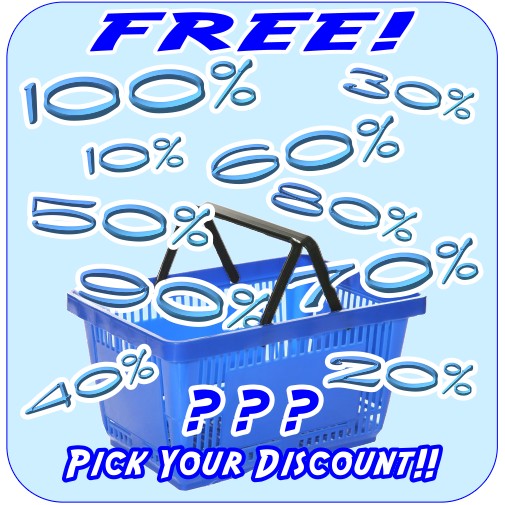 Click, for a larger image
How It Works
Every time you shop at Coyote Moon, you will bring your items to the register and pay for your purchases. Before the the cash drawer is opened, you will pick a new discount from our basket and enjoy a discount/instant rebate with a range of savings from 10%, right up to 100% on this purchase! Yes, I did say 100%.
The only exclusions will be candy and the "grab bags".
All purchases must be paid for in cash and all sales are final.
$1.99 Surprise Grab Bags
Do you love surprises? We've got 'em!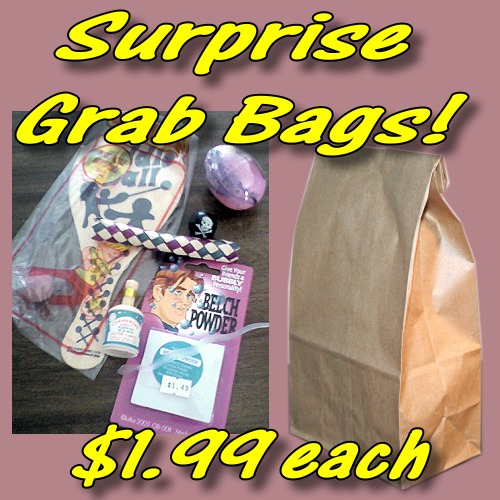 Click, for a larger image
We will be phasing out our toy section at Coyote Moon, but don't be sad, be glad! Because we want this to be a fun thing, we are offering grab bags for just $1.99! Each bag will be a surprise with lots of goodies in it. The best part is I guarantee that each bag will have over $4.00 worth of items in it! Some have more than a $5.00 value, which makes this a wonderful value for you!