Things To Do In Ordway, Colorado

Believe it or not, Ordway may be a small town, but there are lots of things to do in the area! You can go camping, hiking, boating, water sports, golfing, swimming, fishing, bird watching, explore real dinosaur tracks, learn the history of the local Native American people, and a whole bunch more in Ordway or nearby! In the summertime, there are outdoor movies in the park and Crowley County Days.
Each summer since 1911, Ordway, Sugar City, and Olney Springs have hosted Crowley County Days with a parade and fun activities in and around Ordway. The 4-H show is the main feature of the week leading up to the grand finale with local kids demonstrating their skills at raising livestock and crafts. On Friday evening the action really heats up with a rodeo followed by a street dance and a beer garden. The week long event has many activities that may vary from year to year. Most years, there will be a pancake breakfast, parade, car show, barbecue, mud bog races, rodeo and other activities on the last week of July. This festival provides fun for the whole family.
Below, you will find links to websites that have the local weather, things to do, restaurants, places to stay overnight, etc. To get more information, just click on the link. Each will open a new window. When you are done, just close the window to return here. We hope you will find them helpful!
Local Weather For Ordway
Local weather forecast for Ordway, CO, from the WeatherWX.com
Ordway weather from the Weather Underground.
Links To Things To Do
Area Attractions, Recreation, and Activities
Heritage Center of Crowley Colorado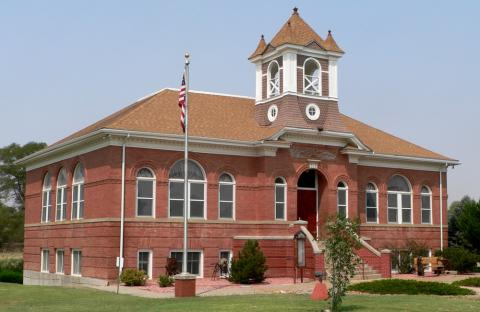 The Heritage Center is located in Crowley, Colorado. Just 6 miles west of Ordway, the center was a school house many years ago. Now, the Heritage center has a museum with information about early settlers and local businesses. The center is open Mon-Fri and Museum tours can be arranged by appointment. (The website also has a brochure you can download)
Conestoga Park, Ordway
Conestoga Park may be found at 500 Main Street. Located in central Ordway and provides both exercise and playground equipment. Many local events are held here including Ordway Summer Festival and Crowley County Days. It offers a shady place for a picnic, a court for a game of basketball, and sidewalks around the perimeter.
Ed Chavez Water Park, Ordway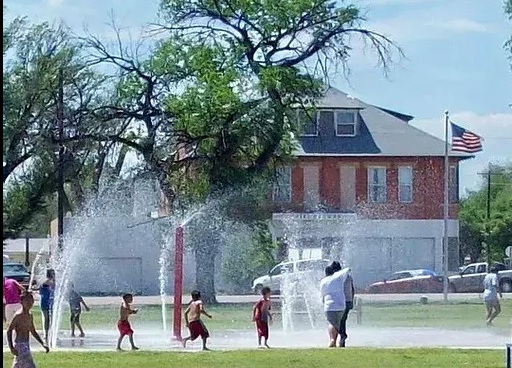 Ed Chavez Park - Also known as Ordway Spray Park, is located on the south end of Main Street. In the summer, there is a free water park feature that allows children to run along a concrete pad which sprays water upward. This park also has two shaded structures complete with a grill and picnic tables for dining.
Lake Meredith
Fishing, boating, camping, swimming, birding, and more. Camping is free, is primitive, and is on a first come basis. Fishing requires a license (available at JRs Country Store). From the intersection of HWY 96 & 71, head east on 96 for about 3 miles, turn right (south) onto County Lane 21. Drive about 1 1/4 miles to the lake. The drive on 21 takes a little longer. The total drive should be less than 10 minutes from Ordway to Lake Merdith.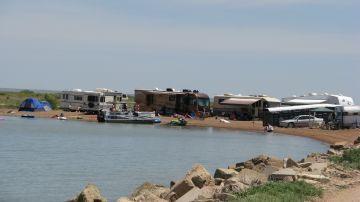 Lake Henry
Fishing, boating, camping, swimming, birding, and more. Camping is free, is primitive, and is on a first come basis. Fishing requires a license (available at JRs Country Store). From the intersection of HWY 96 & 71, head east on 96 for about 2 1/2 miles to County Lane 20. Turn left (north) and drive for about 2 miles and veer right onto Colorado Canal Road, for 1 mile to the lake on the left.
You can find out more about both lakes, any current restrictions on campfires, water levels, etc, by visiting the Crowley County Camping & Lakes Web Page.
The Crowley County Shooting Range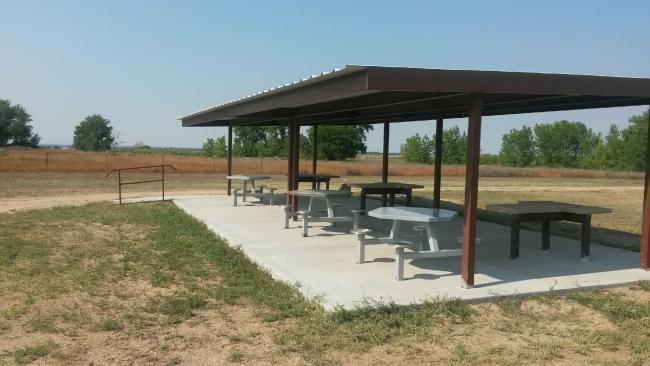 Crowley County has a public shooting range, just north of Ordway, on HWY 71. Range hours are 1/2 hour after sunrise to 1/2 hour after sunset, 7 days a week. You will need a key to gain access. Check out their web page for all the details.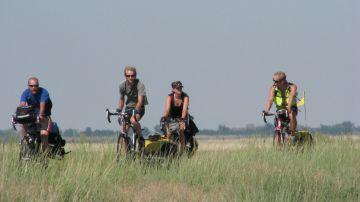 The TransAmerica Bike Trail runs right through Ordway. Crowley County's Website has a page tailored for people riding the trail and the local amenities and sites.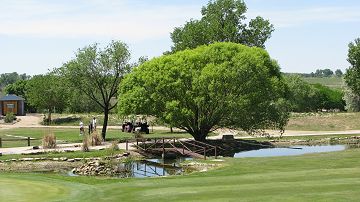 The Rocky Ford Golf Course is a 9-hole, family friendly, public golf course that opened in 1920. Measuring 2,867 yards from the longest tees with a slope rating of 118 and a 33.35 USGA rating, the course features 2 sets of tees for different skill levels. There is a driving range and you can rent clubs and carts. Weather permitting, they are open every day. Rocky Ford Golf Course is located at 91 Play Park Hill Drive, Rocky Ford, CO, just 13 miles from Ordway. Tel: (719) 254-7528
Other Crowley County Attractions & Recreation. Along with pages of things to do in Crowley County, on the right hand side of the page is a link to a downloadable pdf brochure on southeast Colorado attractions.
Rocky Ford Historical Museum & Gift Shop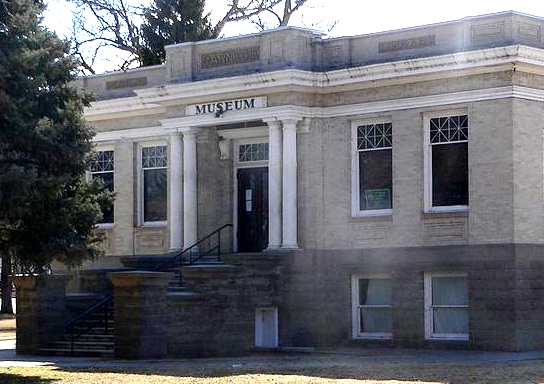 Housed in a Carnegie Public Library built in 1908, and is on the National Register of Historic Places. The Museum takes a broad look at the area history from 1878 to date. The collection includes objects documenting the Arkansas Valley Fair, Watermelon Day, the sugar industry and the everyday life of the people of the Arkansas Valley. Exhibits also focus on the geology, anthropology, and archaeology of the region.
This museum has collections relating to the Swink family, the American Crystal Sugar Co., produce farming, furnishings, the first fire engine, the military, photography, rocks and minerals and fossils, including a woolly mammoth skull.
There is a picnic area, parking, restrooms, and ADA accessibility(please call for elevator assistance).
Located at 1005 Sycamore Ave, Rocky Ford, CO, just 13 miles from Ordway. In the summer, the museum is open March through October, Tues-Sat. In winter, they are open Weds & Friday. Free Admission - call for hours Phone Number: (719) 254-6737 You can also find more information at the Rocky Ford Historical Museum's webpage
La Junta Tourism - Things to do in La Junta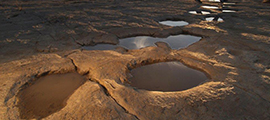 La Junta Tourism, in La Junta Colorado, say they have a lot to offer in the way of activities and events. Just 24 miles from Ordway, you can visit Bents Old Fort, see some dinosaur tracks, visit the Otero Museum, or see a theatrical performance. For sports, there's bowling, archery, golf, swimming, softball field, watch a rodeo, and they even have a raceway. Check out their website for current offerings.
Tripadvisor - Things to do in La Junta - Gives you a visual list of things to do near La Junta and has ratings, too!
Things to do in Bent County Bent County Chamber Of Commerce - Bent County is home to some great historical sites. From John Martin Reservoir to Boggsville there are great places to explore in Bent County.
Explore Southeast Colorado. ExploreSoutheastColorado.com is designed and maintained by Five Ranges LLC to promote tourism in Southeastern Colorado. While you may find some very helpful information on the website, it does not appear to have been updated in 10 years. Obviously, some things will have changed.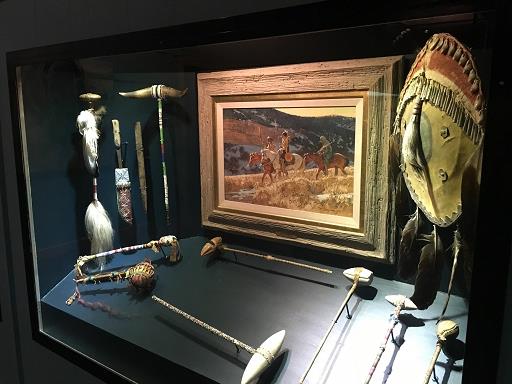 What used to be known as the Koshare Indian Kiva and Museum, is now the Koshare Museum and Dancers. Founded in 1949 by a group of Boy Scouts, the Koshare Museum is one of the most unique collections in the world.
Some Area Restaurants
VFW Post 336
Has a pub/bar/restaurant. Rumor has it they have Mexican food and also serve a great steak and bloody Mary. 104 Arkansas Ave Ordway, CO Phone: (719) 267-4735
Sand Cherry Coffee
Sand Cherry Coffee Bakery and Cafe is the realization of a dream to open a coffee shop and bakery in a small town, close to home. Colorado roasted coffees, herbal teas, baked goods, and handmade gifts. The menu is always changing, so just drop by and be surprised. 208 Main Street, Ordway, CO Phone: 719-267-3353
Feeling Saucy Cantina
Pizza Restaurant in Ordway - 212 Main st, Ordway, CO Phone: 719-267-3996
Addie's Cafe and Ice Cream Shop
At Addie's Cafe we offer a variety of salads, burgers and sandwiches. Closed Mondays. 17484 Highway 96, Ordway Phone: 719-468-1149
JR's Country Store & Deli/Restaurant
Stop by JR's Country Store to enjoy fresh-made pizza with your choice of toppings. Truck stop style diner. Soft serve ice cream, burgers, etc. Beer to go, gasoline, ATM, rest rooms, laundry, rv park, dump station. Open 7 Days - Junction of Hwy 96 & 71 Ordway, CO Phone: 719-267-3262
Lynette's Sugar City Cafe
Just a skip and a jump from some of the best bird viewing in the area, the Sugar City Cafe is known for its great food and homemade cinnamon rolls. The daily special is sure to satisfy even the hungriest of appetites Come for the food. Stay for the atmosphere and the amazingly affordable prices. Just 5 miles from Ordway, Lynnette's is located at Colorado St & E Adams Ave Sugar City, CO Phone: None
Other places to eat in Ordway, Colorado and the surrounding area.
Please note, the restaurants listed on the linked page may or may not be open, as the website has not been updated for a long time. So, call first...
Places To Stay - Ordway Area Lodging
Hotel Ordway Reviews on Tripadvisor
Other Southeast Colorado hotels, motels, etc. Outdated website, be sure to call any place you find there.
Please Note:
The previous information is provided as a courtesy, only. Coyote Moon cannot guarantee the information is accurate and error free. Although the websites listed were visited, prior to listing, Coyote Moon Trading does not endorse any of the sites listed and is not responsible for any content on any third party site.